She sat facing the large window on a bar-height chair.  The light that poured into the room from the outside world seemed to favour her from the others, as if it knew how important this day it was going to be.  Music played in the background as Sarah was having her final makeup touchups done; but the happiness and laughter with her mom and her bridesmaids is what filled the space around them.
After donning his suit jacket with the help of one of his groomsmen, Derrick waited along a quiet pathway lined by trees to see his bride.  He and Sarah decided to have a First Look before the ceremony – a chance to see each other, talk, share a private moment and be by each others side for one last bit of anticipation on one of the most important days in their life as a couple.
On a gorgeously overcast afternoon in the countryside outside of London, Sarah and Derrick were married at Arrowwood Farm surrounded by rustic charm, fresh mid-spring air, blueberries and love … did we mention it was a blueberry farm wedding!  They treated their guests to a beautifully handcrafted meal at The Harvest Table right on the farm, dancing late into the night and an outdoor fire to complement to night sky.
Sarah+Derrick – to say that we were happy to photograph your wedding for you would be an understatement to say the least.  Thank you for the honour of capturing your memories for you and, above all else, to be able to call you friends.  While no one had the chance to pick their own blueberries, you'll be happy to know that the jam favours went extremely well with the coffee beans and tea the next morning!
Blueberry Farm Wedding at Arrowwood Farm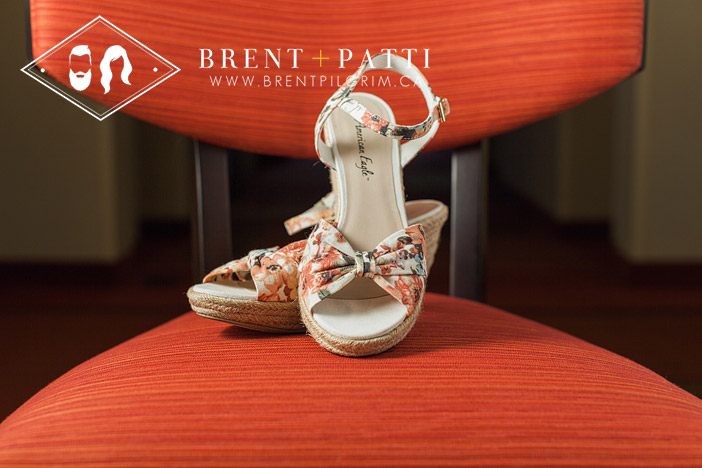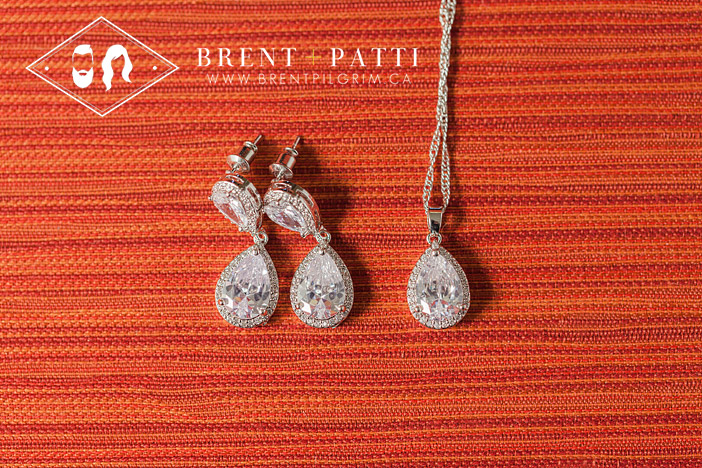 Sarah + Derrick decided to have a first look!
The ceremony site at Arrowwood Farm was perfect.
Dancing back down the aisle … married!
The front porch of The Harvest Table at Arrowwood Farm has such a cozy vibe.
How can you not sing along to an acoustic version of "Never Gonna Give You Up", especially during your first dance!
Standing out by the fire with family and friends.  What a great way to end the day.
Ceremony +Reception | Arrowwood Farm
Reception | The Harvest Table
Florist | McClung's Flowers
Dress | Sophie's Gown Shop
Hair | N U Hair & Make Up Studio
Makeup | Stephanie Krauskopf
DJ | Schwartzentruber Music Services
Officiant | Amanda Wickenheiser
Photography | Brent and Patti